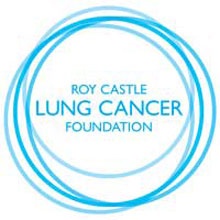 The Roy Castle Lung Cancer Foundation
The Roy Castle Lung Cancer Foundation is the only charity in the UK wholly dedicated to defeating lung cancer, the cause of most cancer deaths in men and women in the UK - more than breast cancer , bowel cancer and leukaemia put together.
The work that we do focuses on
Research into an early detection, which will save thousands of lives.
Providing practical and emotional support for patients and their families across the UK with our free-phone helpline and support groups.
Educating children and young people about the dangers of smoking, to ensure that they make an informed decision not to smoke.
Campaigning on issues surrounding lung cancer.
By supporting our charity you will be helping us in the fight against lung cancer which offers hope to those diagnosed in the future.
For more information contact Bobbi on (Freephone) 0333 323 7200 ext. 118 or bobbi.holding@roycastle.org
Website: www.roycastle.org
Registered Charity No. 1046854, Scotland - SC037596