Accessing Your Account Hub for the First Time
If you're already registered on a challenge with us then accessing your Account Hub for the first time is easy, and should only take a few minutes!
1. Click Account from the main menu
2. Click Forgot Password (under the password field)
3. Enter the email address we sent your Account Hub instructions to, and click Send Email
4. Check your inbox for your activation code (if it hasn't arrived within a few minutes, make sure you check your junk folder!)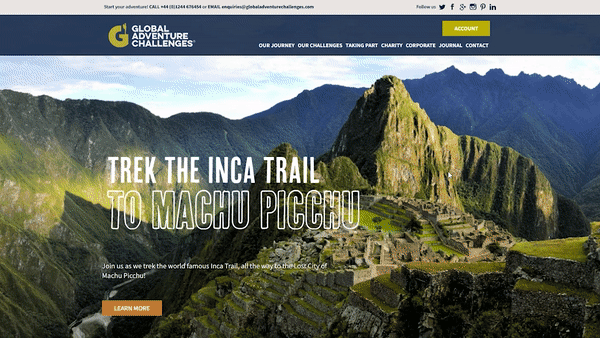 Your activation code email will be sent instantly, and will look like this: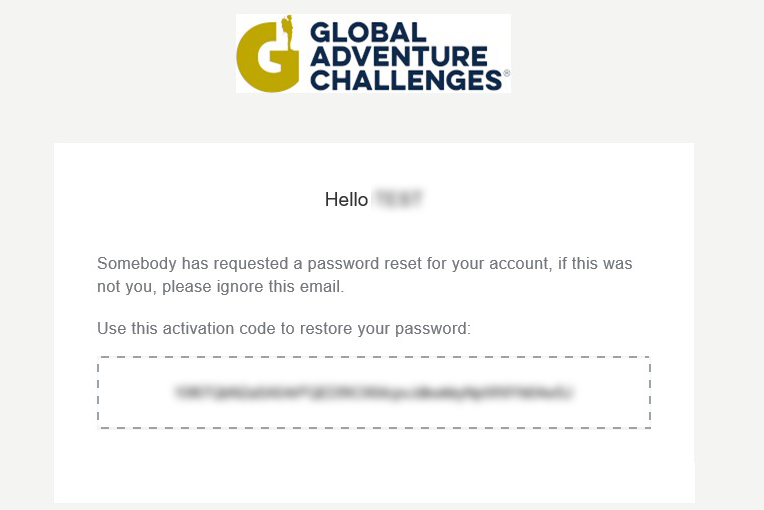 5. Just copy the activation code and paste it into the field, then set a new password for your account, and click Submit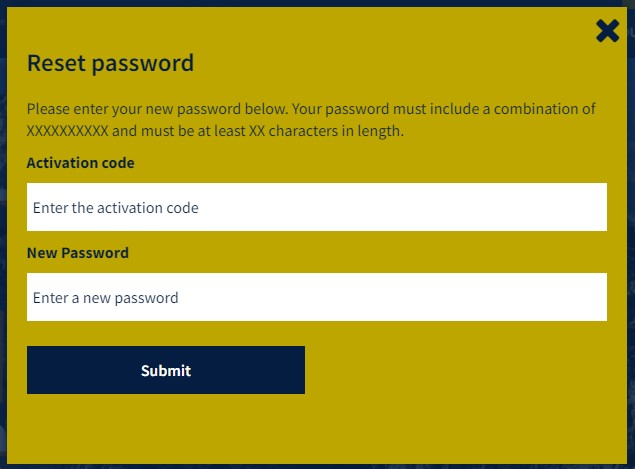 6. Your password will be created, and your account will be ready to access!

7. Just click log in, and enter your details to access your account. And that's it - you're in your new Account Hub!
From here you can access all the information you need in the lead up to your challenge, and make sure your personal and medical details are kept updated.
What do I do next?
First things first – please visit your profile section to update your details!
General Data Protection Regulation (GDPR) means that we are prevented from copying over sensitive personal data from our old system to your new Account Hub, so please visit the profile section to complete your personal details and your medical information.
Updating your information is easy, just follow the steps below!
1. From your Dashboard, click My Profile, and then Personal Information
2. Here you'll be asked to fill in basic information like your address, next of kin, and passport details
3. Once you've filled in your form, don't forget to click Save Changes!
4. You're then ready to fill in your medical info, so just head back up to the top of the page, and select Medical Information from the menu
5. Here you'll be asked to complete medical information, dietary requirements, and agree to our medical declaration. Once you're done, remember to save!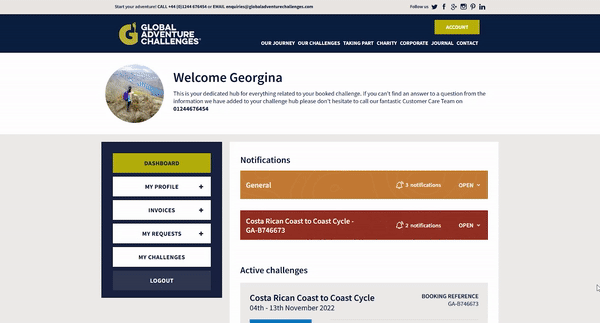 And that's it! Get exploring your new Account Hub, and dive into the details of your upcoming adventure. For a full guide to all the different sections of your account, check out your Welcome Letter here!
return to adventure journal