Explore Europe By Bike on a European Cycle Challenge!
Are you looking to take on a European Cycling Challenge in 2019? We have a fantastic selection of road cycling adventures waiting to be discovered! From breathtaking mountain climbs to cycling along stunning coastal vistas. Explore the stunning French countryside, enjoy some fast flat cycling in Amsterdam or discover the magnificence of Monaco!
Our European cycle challenges range in difficulty level and duration, and as long as you put in the right training and preparation beforehand they can be conquered by anyone. Where will your next adventure take you?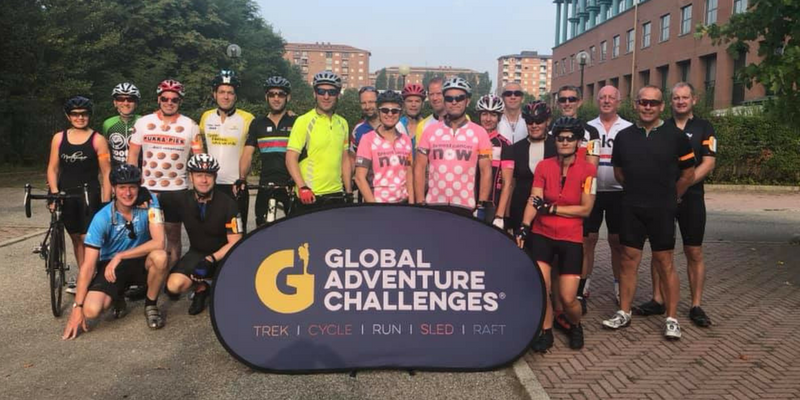 Milan to Monaco
Challenge yourself to 240 miles in the saddle as we ride from the fashion capital of Europe to the French Riviera. Highlights of this fantastic challenge include cycling through the fabulous city of Milan, journeying through the lush green mountains of the Maritime Alps, and finishing along the beautiful French Coast. Check out our Milan to Monaco challenge HERE.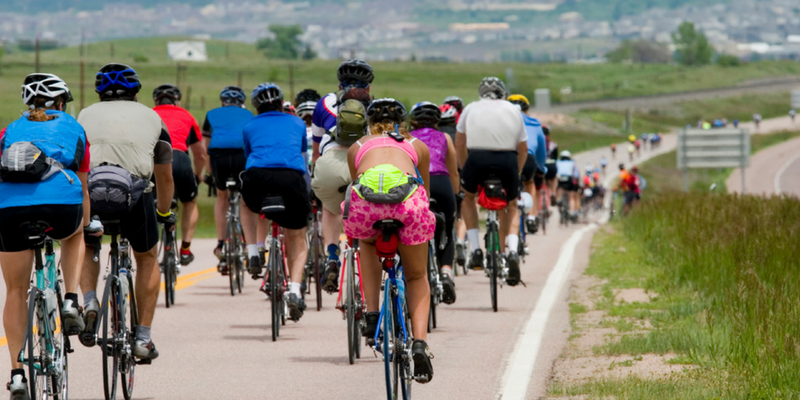 EuroCity Cycle
Join us on a European cycle challenge extravaganza as we cycle for four days, through three countries! Starting our challenge cycling through the beautiful Essex countryside, we then board a ferry and head straight to Amsterdam! Here we continue along typical Dutch cycle lanes, passing windmills and canal paths, whilst enjoying the flat lowlands of the Netherlands. It's then time to complete our challenge and continue on to Belgium's bustling capital; Brussels, just in time for the Brussels Beer Festival! For more information on our EuroCity Cycle click HERE.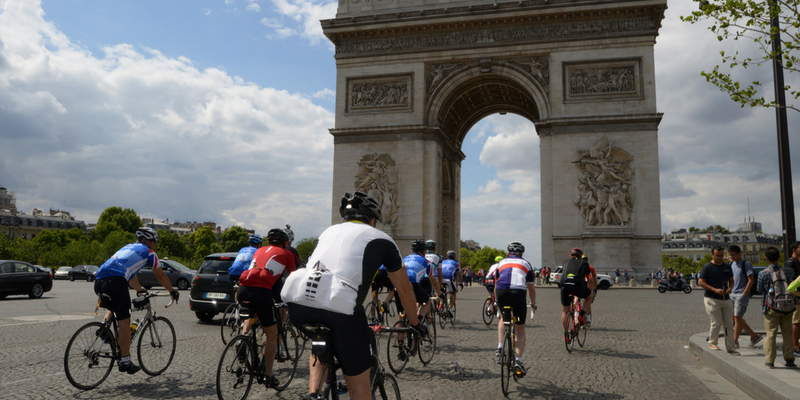 London to Paris Cycle
Travel between two iconic capitals by bike as we take on the classic London to Paris Challenge! This popular challenge attracts hundreds of adventurers ever year. Our journey begins in London, with our route taking us through the stunning English countryside to Dover. After crossing the Channel, we continue through the rolling hills of Northern France and passed the war memorials and cemeteries of the Somme. It is then time for a spectacular finish along the Champs Elysées! More information on our London to Paris Cycle can be found HERE.
For an extra special London to Paris experience, we also have our Tour de France Finale challenge which follows our classic route – arriving in the French capital in time to watch the finale of the Tour de France! Check it out HERE.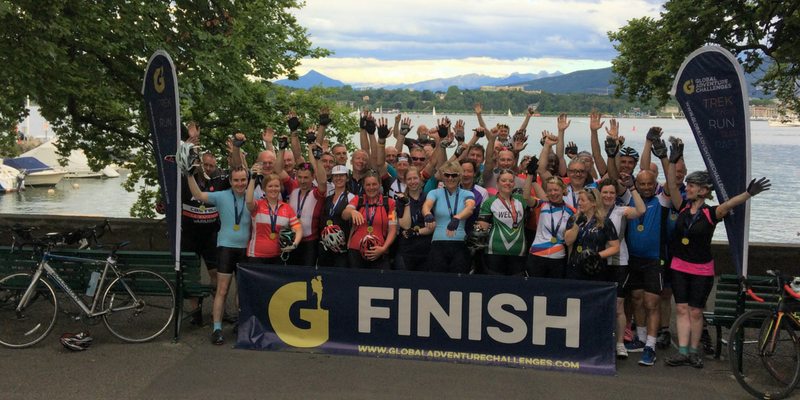 Paris to Geneva
Starting our challenge by experiencing the finale of the world-famous Tour de France live in Paris, we then spend four days cycling through French countryside to the shimmering shores of Lake Geneva. During the challenge we take on the famous Col de la Faucille (1,232m), featured in many Tour de France routes, with stunning views of the valley below, as we then enjoy a downhill ride into Switzerland. Our Paris to Geneva Cycle can be found HERE.
If you are looking for that extra challenge then why not start the adventure in London and combine our London to Paris and Paris to Geneva cycle challenges for an epic 660 mile bike ride! For more information on our London to Geneva cycle HERE.
Join us on a European Cycling Challenge in 2019 and achieve something amazing!
return to adventure journal