Meet Ruben - Challenge Guide on the Inca Trail Trek!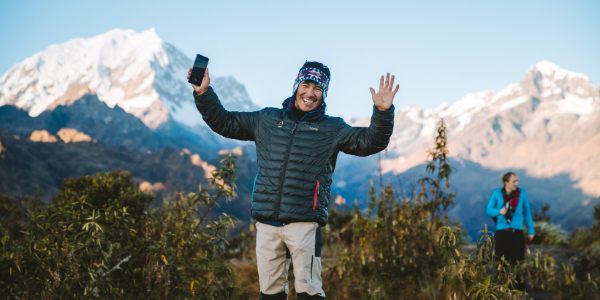 Today we're introducing you to Ruben - one of our awesome Challenge Guides on the Inca Trail Trek, Peru!
Hi Ruben! What is your role?
I am working as a Tour Guide in this agency.
How long have you been working in the adventure travel industry?
I've been working in the adventure industry for almost 20 years!
What made you want to get involved?
Well, I always wanted to study History and then the diffusion of the great culture that we have here. My family was also involved in traditions like offerings to the Mother Earth and basically from my father's line, he was an Andean priest.
That's incredible! What is your favourite thing about your job?
My favourite things about my role are the great inheritance of the anciant Peruvians, the mountains, a lot of inca sites, its people, traditional food, and the religion.
Can you tell us your favourite thing about Peru?
The people, food, but basically the history, and thousands of beautiful places where I can enjoy nature. They are many more things in my country!
Thanks Ruben!
If you're feeling inspired and want to set off on your own Peruvian adventure, just click the link below to go to our Inca Trail challenge page to get your adventure underway!
return to adventure journal