It's National Walking Month!
Did you know that May is National Walking Month? Walking is a fantastic way to keep active and to enjoy the great outdoors.
Why not celebrate National Walking Month by signing up to one of our awesome trekking challenges! We have a fantastic range of UK and overseas based challenges in the most iconic locations around. Ranging from trekking challenges for the complete beginner to those looking for an extreme hiking adventure, we have the perfect trek for you!
Hike to the most impressive sight in South East Asia as we trek to Angkor Wat, descend deep into one of the natural wonders of the world as we Trek the Canyons or summit the world's highest free-standing mountain on our Kilimanjaro Trek!
Here are some of our favourite trekking challenges... feel inspired and take on a trekking challenge of a lifetime!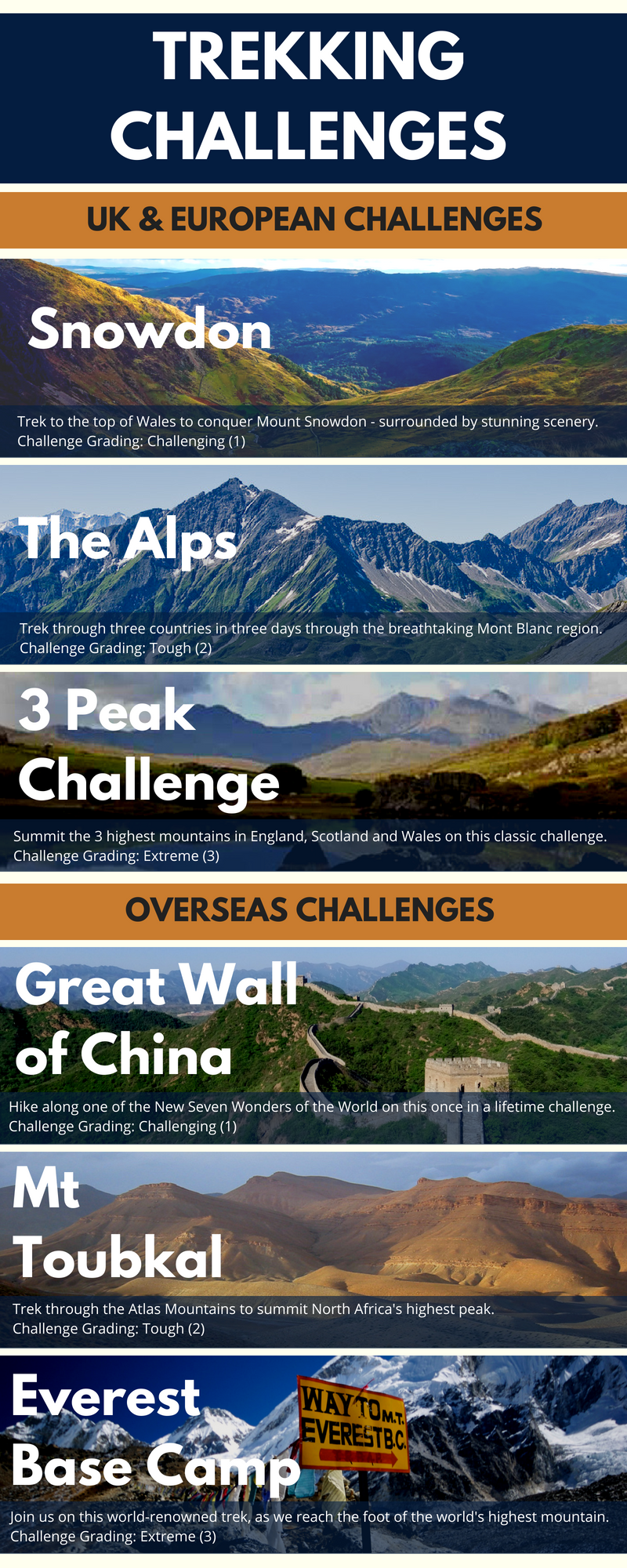 Check out our full range of trekking challenges HERE.
return to adventure journal