Exciting New UK Trekking Challenge For 2019!
We have some fantastic new UK based trekking challenges to share with you! From reaching the summit of Snowdon at night to conquering the three highest peaks in the Yorkshire Dales – it's time for an adventure closer to home!

This is a fantastic new twist on our classic Snowdon Trek. The challenge is to trek to the summit of Snowdon at night, using torches to guide us. We leave our start venue and continue along the Llanberis Path, one of the longer and more gradual ascents up Snowdon. The route gradually becomes steeper as we near the summit and upon reaching the highest point in Wales, at 3560ft, we will be rewarded with an incredible sunrise across Snowdonia National Park. As we descend, back down the Llanberis Path, we will be greeted with incredible views of the surrounding area, before enjoying a well-earned breakfast at the finish line.
Find Out More Here

Join us and conquer the highest three peaks in the Yorkshire Dales! This is a challenging, but rewarding trek as we summit Pen-y-Ghent (2276 ft), Whernside (2415 ft) and Ingleborough (2372ft) all in one fantastic circular route. Upon reaching the peak of Ingleborough we will feel an overwhelming sense of achievement, before trekking the final 6 miles back down to our campsite, where we can enjoy a glass of fizz!
With flexible options you can choose to join us for the full weekend, just one night or just for the days itself!
Find Out More Here
It's time to put on those boots and join us for a UK trekking adventure!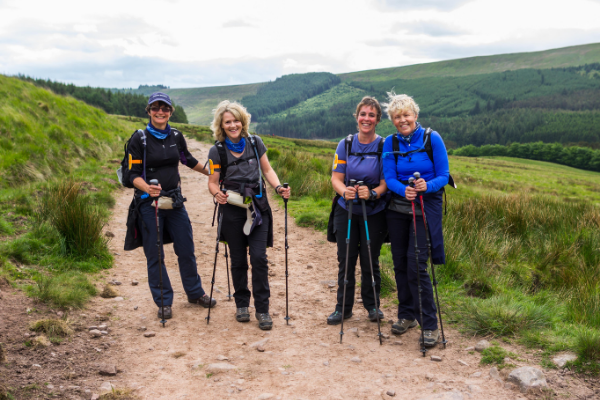 return to adventure journal