What Do I Need to Climb Ben Nevis?
Ben Nevis, a mountain that requires little introduction, is the highest mountain in Scotland and the British Isles at 1,334m above sea level. This popular peak, part of the Grampian Mountain Range, attracts 125k walkers every year. Famous for its ever-changing weather, "The Ben", as it is known to locals, was once an active volcano which exploded and collapsed in on itself millions of years ago.
Whether you are new to mountain walking or an expert climber - Ben Nevis should definitely be on your UK adventure list!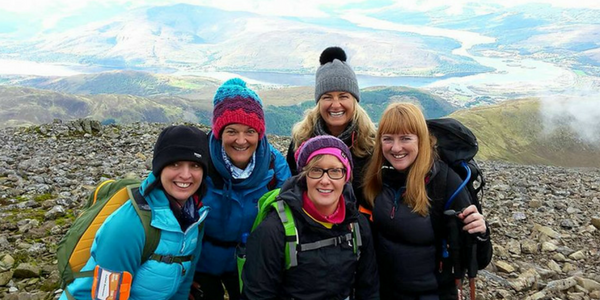 The Route
There are two main walking routes up Ben Nevis; The Tourist Track and the Carn Mor Dearg Arete route. The latter is a more challenging trek for the more experienced climbers, where as the Tourist Track is used by the majority of walkers – and the route we take on our Ben Nevis Trek.
The route zig-zags its way through tough terrain and the landscape becomes more remote as we trek higher and higher towards the summit. We will be welcomed with incredible views of the Scottish Highlands as we reach the top of the highest peak in the UK, taking approximately 4-5 hours. We will also have chance to explore the remains of the meteorological observatory at the summit, which operated early in the twentieth century, before beginning our three-hour descent. Total trekking distance on this route is approximately 9 miles.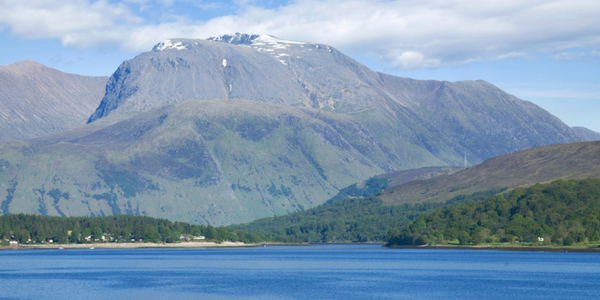 What Do I Need to Climb Ben Nevis?
Once you have decided to trek to the summit of the UK's highest mountain, it is important to make sure you have all the correct kit! The weather on Ben Nevis can change dramatically from a sunny hot day to heavy rain and strong winds, with very limited visibility – it is therefore very important that you pack for all eventualities and all weather conditions! On average the temperature at the top is 9 degrees cooler than that of the bottom – so layers are a must!
Every one of our participants will be provided with a full kit list as part of their welcome pack. But here are the essentials that you will need to take with you as you trek to the summit of Ben Nevis;
Clothing
Waterproof Jacket and Trousers
Layers (Fleece Jumper)
Base Layer / T-shirt
Lightweight Trekking Trousers
Footwear
Suitable Trekking Footwear
Equipment
Day Bag (approx. 25 litres) - to be carried during trek
Water Bottle or Hydration Pack - to carry 2 litres minimum
Map / Route Guide
Emergency Kit
Fully Charged Mobile Phone
Whistle
Emergency Food Supplies / Snacks
Warm Hat and Gloves
Survival Blanket
Basic First Aid Kit
Emergency Contact Details
Head Torch
As well as the above mandatory equipment we would also recommend taking the following kit on your Ben Nevis trek;
Walking Poles (depending on personal preference)
Camera
Sun Cream / Sunglasses / Sun Hat
Change of Socks
Insect Repellent
Remember – you will have to carry this kit with you during your trek, so make sure you practice walking with the correct kit (including the walking boots you will be wearing) as much as possible in the lead up to your challenge!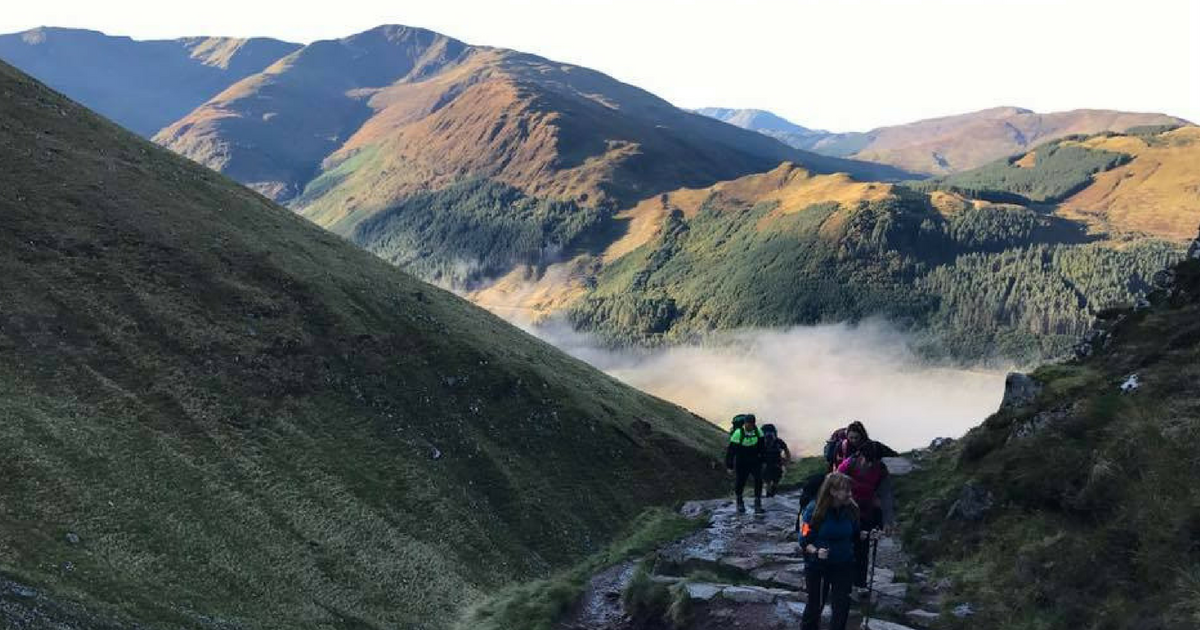 Join Us!
Climbing to the top of Ben Nevis is a fantastic achievement – stamina and determination are a must on this challenging trek, but the stunning views of the highlands will be with you from start to finish and will provide a fantastic backdrop to this popular UK trekking challenge!
Are you interested in taking part in our Ben Nevis Trek? Join us on this weekend adventure and trek to the highest point in the UK!
Related Blogs
return to adventure journal