Your Guide to Vietnam and Cambodia
Vietnam and Cambodia are two beautiful countries situated in South East Asia. Both sharing thousands of miles of the same border, an overlapping history and are home to stunning countryside, picturesque beaches and iconic monuments. Yet when you visit Vietnam and Cambodia, you will realise that they are in fact two completely different countries, with unique cultures, cuisines and experiences.
Keep reading for everything you need to know before traveling to Vietnam and Cambodia.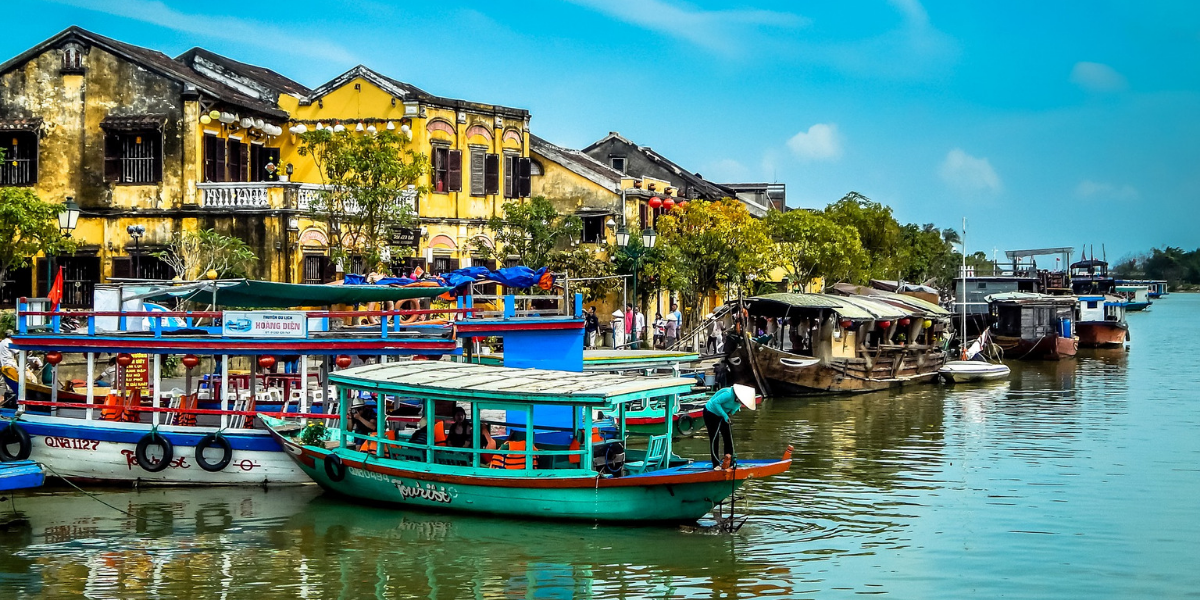 Top Places to visit in Vietnam and Cambodia
Vietnam and Cambodia have a range of incredible sights waiting to be explored. From the hustle and bustle of Ho Chi Minh City to the awe-inspiring temple complex of Angkor Wat. Here are some of our top places to visit when you are in Vietnam and Cambodia –
Vietnam
Ho Chi Minh City – The energetic city, also known as Saigon, is the business hub of Vietnam. Full of rooftop bars, French architecture and important history – Ho Chi Minh City is a must on your itinerary!
Hoi An – A historic and atmospheric town, home to a delightful river which is lined with picturesque mustard coloured houses and an array of charming streets and colourful lanterns.
Hue – Located along the Perfume River, and once the former Imperial Capital, Hue is home to the Imperial Enclosure where you will find the Emperor's residence, temples and palaces.
Halong Bay – This world heritage sight it a must see; full of sparkling waters, towering limestone islands and interesting caves waiting to be explored.
Mekong Delta – A maze of rivers, swamps and islands and home to a range of fascinating floating markets, villages and pagodas. The Mekong Delta is full of rice paddies, coconut palms, fruit orchards and sugar cane groves, and is responsible for a third of Vietnam's annual food crop.​
​
Cambodia
Phnom Penh – Cambodia's capital city, located on the banks of the Mekong Delta. Phnom Penh is home to the Royal Palace, the Silver Pagoda and the National Museum of Cambodia.
Sihanoukville – A sea side town on the South coast, full of Cambodia's best-known beaches. Sihanoukville is also the point to catch a ferry to some of Cambodia's most beautiful islands.
Battambang – Cambodia's second largest city, surrounded by lush green countryside waiting to be explored. The boat trip from Battambang up to Siem Reap is one of the most scenic river trips in Cambodia.
Siem Reap – Siem Reap is the gateway to exploring the ancient temples of Angkor Wat, full of spectacular restaurants, an array of shops and markets - a great base for your adventures.
Angkor Wat – The heart of Cambodia and the world's largest religious building, Angkor Wat is a magnificent sight and a must-see temple complex. Make sure you spend a few days exploring the area – including visits to the Bayon and ta Prohm temples, as well Angkor Wat itself.
​

Do I need a visa for Vietnam and Cambodia?
British passport holders travelling for tourism or business can enter Vietnam for up to a maximum of 15 days without a visa. If you are planning on staying longer (up to 30 days), then you can get an e-visa online, prior to traveling. For visits longer than 30 days, you must get a visa from the nearest Vietnamese embassy before travelling to Vietnam.
Visa's for Cambodia can be purchased from Phnom Penh or Siem Reap international airports on arrival, or at certain land border crossings. This will be at a cost of $30 and you will have to have two passport photos with you. For more information on entry requirements, head over to www.gov.uk/foreign-travel-advice.
Do I need vaccinations for Vietnam to Cambodia?
We advise that you always consult with a medical professional to ensure your vaccinations are all up to date before travelling to Vietnam or Cambodia. It might be advised for you to have Hepatitis A, Typhoid, Tetanus and Polio vaccinations, as well as making sure all your British vaccinations and boosters are up to date.
Anti-malarial tablets may be required, as well as using precautions to avoid mosquito bites, such as wearing long sleeves and insect repellent with 50% DEET. Make sure you consult your doctor before traveling.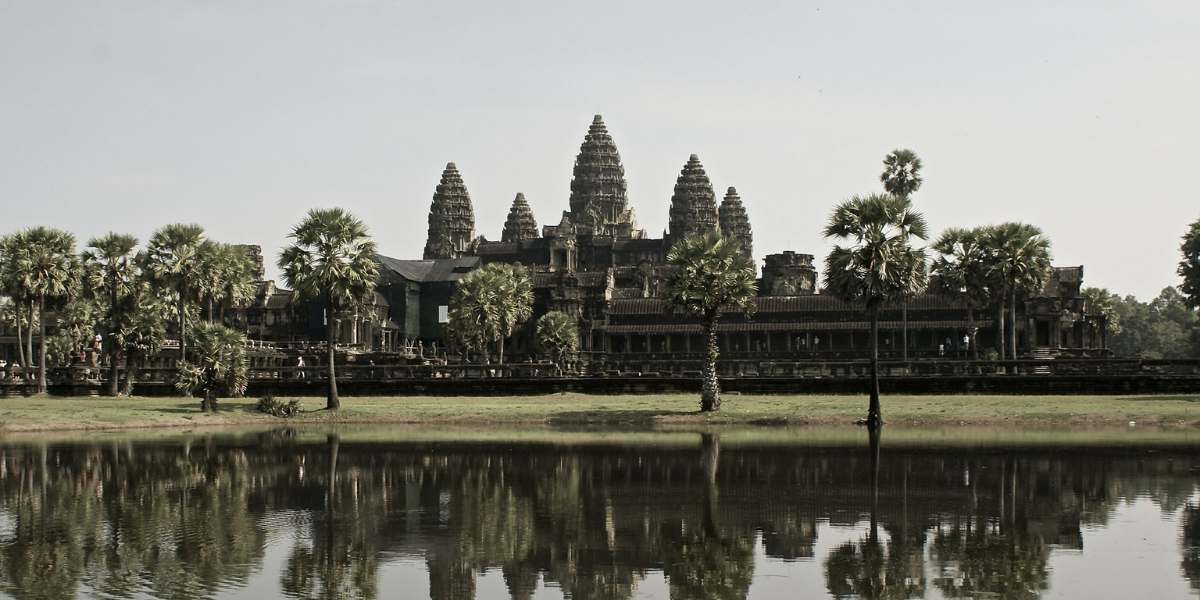 What should I wear in Vietnam to Cambodia?
Weather in Vietnam and Cambodia varies considerably – so what you wear is dependant on the time of year you are visiting.
When visiting religious sights and visiting rural areas, modest clothing is recommended. This means covering your shoulders and knees. Summer months can be hot and humid, therefore loose, breathable clothes will make your stay more comfortable. A jacket or hoodie is a good idea for evenings during the cooler months – especially if you are visiting Northern Vietnam. And make sure you bring a rain coat for those summer showers!
What currency do I need?
In Vietnam the currency is Vietnamese Dong (VND), which can be exchanged from US Dollars in all hotels. Credit cards are widely accepted, and there are ATM machines available in all major cities and tourist attraction. Remember to only transfer money at official money exchange counters.
In Cambodia the currency is Riel (KHR), however the US dollar is the preferred currency and is accepted everywhere in Cambodia. ATMs are available in Siem Reap, Phnom Penh and Sihanoukville and other major towns.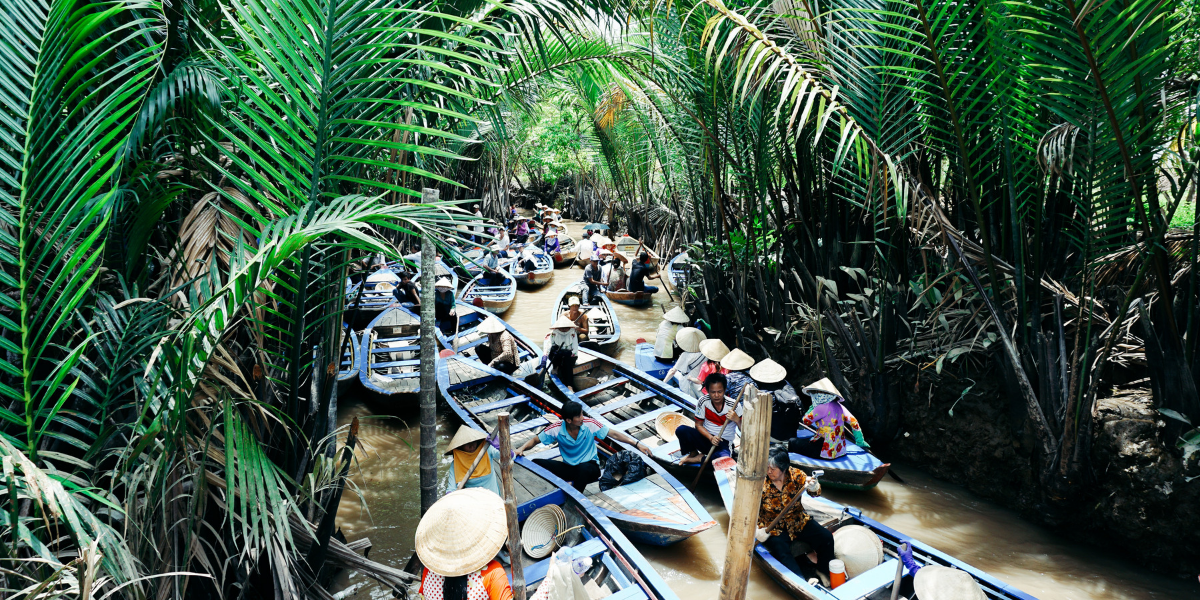 When's the best time of year to visit Vietnam and Cambodia?
Both Vietnam and Cambodia have a tropical monsoon climate, so are subject to a dry and rainy season. The winter (dry season) is roughly from November to April, whilst the wet season is May to October. The average day time temperature in the dry season is low to high 20s, increasing into the 30s in April. Temperatures will be higher in the wet season – reaching the high 30s in May. This season is also known as "the green season", because of the lush green countryside and rice paddies at this time of year. Both countries can still be visited and enjoyed all year round.
Why not join us on an exciting adventure and discover the beauty of Vietnam and Cambodia whilst raising funds for a charity close to your heart? Our Vietnam to Cambodia Cycle Challenge is one of our most popular cycling adventures, as we journey from Ho Chi Minh City to the ancient temples of Angkor Wat. Experience a boat ride along the Mekong Delta, witness colourful Khmer temples and visit Phnom Penh.
Or if trekking is more your thing, then our Trek to Angkor Wat challenge is for you. Join us as we trek through hills, valleys and dense forests, climb Kulen Mountain and then continue on to our destination – the impressive Angkor Wat.
return to adventure journal