Where Is Kilimanjaro?
Mount Kilimanjaro is Africa's highest mountain, standing at an impressive 5,895m above sea level. Kilimanjaro forms part of the Kilimanjaro National Park and is located in Tanzania near the Kenyan Border in East Africa.
The area itself isn't particularly mountainous, with the closest mountain to Kilimanjaro being Mount Meru – over 60km away! Kilimanjaro is one of the seven summits (the highest peaks on each of the seven continents) and is the highest free-standing mountain in the world!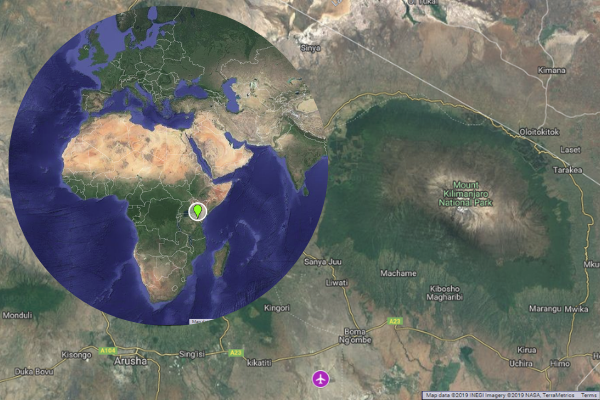 How to Get to Kilimanjaro
The closest airport to Kilimanjaro is Kilimanjaro International Airport. Flying from the UK to Kilimanjaro normally requires a connecting flight. You'll then need to transfer to either Arusha or Moshi (depending on where you are starting your Kilimanjaro Trek from) - which will take approximately 45 minutes. If you are taking part in our Kilimanjaro Trek then don't worry – we'll take care of everything, with all flight costs and transfers fully included.
History of Climbing Kilimanjaro
The first people known to have reached the summit of Kilimanjaro were Hans Meyer and Ludwig Purtscheller in 1889. These days, the mountain attracts approximately 30,000 people to Tanzania every year and around two-thirds of attempts are successful in reaching Uhuru Peak.
The fastest ever ascent and fastest round trip have been recorded by Karl Egloff, a Swiss-Ecuadorian athlete who reached the summit in 4 hours and 56 minutes, returning to Mweka Gate in a total time of 6 hours.
The youngest person to have climbed Kilimanjaro is Keats Boyd, at just 7 years old! Whereas the oldest person is Angela Vorebeva at 86 years old.
Formation of Kilimanjaro
The world's highest free-standing mountain is actually a dormant stratovolcano, formed by the force of fire and ice. Over 750,000 years ago, lava burst through the fractured surface of the Great Rift Valley, forming the Shira volcano. Mawenzi and Kibo where then formed from subsequent eruptions.
Kilimanjaro is formed of three cones; Kibo, Mawenzi and Shira. The summit of Kilimanjaro is on the Kibo cone, named Uhuru, meaning freedom in Swahili. Mawenzi and Shira are both extinct, whilst Kibo is predicted to be dormant - the last major eruption was over 350,000 years ago.
Flora and Fauna on Kilimanjaro
Kilimanjaro is home to a variety of eco-systems, including tropical, jungle, savannah, desert montane, subalpine and alpine vegetation – all of which you will experience on our Kilimanjaro Trek.
Large animals are rare on Kilimanjaro; however, buffalo can be occasionally spotted on the Shira Plateau and giraffes have also been known to wander onto the lower slopes. However, you are much more likely to experience the array of birds on Kilimanjaro from Malachite Sunbirds to mountain buzzards and even crowned eagles.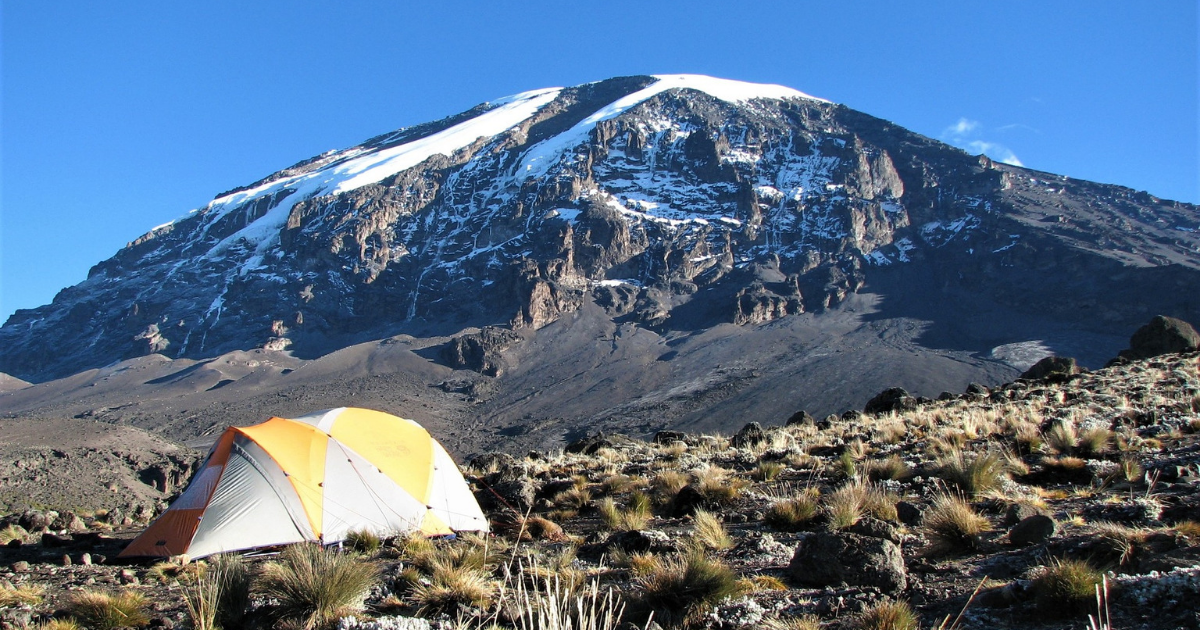 Climate of Kilimanjaro
Kilimanjaro has two rainy seasons; March to May and November, with the northern slopes receiving a lot less rain than the southern ones.
The average temperature at the base of the mountain is 21 - 27°C, whilst the average temperature at the summit is approximately -7°C. Snow can fall at any time of the year, but mainly during the two rainy seasons.
Trekking Kilimanjaro
Despite its impressive height, Kilimanjaro is an achievable summit and a popular climbing destination. No technical skills are required, with Kilimanjaro becoming the mountain of choice for many charity climbs such as Red Nose Day's Kilimanjaro: The Return. However, the mountain should not be underestimated – climbing Kilimanjaro too quickly can cause altitude sickness. Which can become extremely dangerous if ignored.
There are seven different routes which can be taken to reach the roof of Africa – all differing in duration and difficulty. We take the scenic Machame Route on our popular Kilimanjaro Trek, taking seven days to allow for better acclimatisation to the high altitude.
Are you thinking of climbing Kilimanjaro? See what it's like in our recent video!
Feeling Inspired? Register Today or give us a call on 01244 676454 and a member of our events team will be happy to help!
Related Blogs
return to adventure journal